Who Will Prepare Your Taxes?
The tax filing season starts on July 1st, giving 2290Tax.com ample time to encourage taxpayers to start thinking about who will prepare their Form 2290. It is more common than not that fly-by-night preparers are targeting unsuspecting taxpayers. These taxpayers are lured in and then are left to fend for their own when a problem arises. E-filing can be simple, fast and secure if and only if you choose the right person to prepare your taxes.
Every year the number of individual and corporate e-Filed tax returns increases. E-File is the most accurate, safest and easiest way to file. However, the IRS stresses that no matter who prepares it, by signing the return, the taxpayer becomes legally responsible for the accuracy of all information included.
IRS offers tips to help taxpayers choose a tax preparer wisely. The Trucking Tax Center page has information about taxpayer deadlines and important HVUT related information.The IRS Directory of participating commercial software providers gives you a list of foreign and American based preparers. The IRS urges taxpayers to avoid fly-by-night preparers who may not be available after this year's August 31st due date.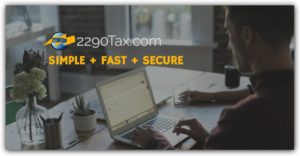 2290Tax.com
2290Tax.com is one of the few American based providers who keep customer's interest and needs first. We are aware Form 2290 is filed all through out the year and not just during the filing season. From adding new vehicles to filing late, we are available year round. Our website is extremely user friendly and secure. We will help you every step of the way. Try us today! Our customer service representatives are on standby awaiting for your call.
 Help Line: 888-802-4299 –  Email Address: support@2290tax.com
Written by Yesenia Carrillo